At Dimation,we provide Quik-Turn™ Prototype assembly services and short run automated assembly support as Quik™ as 1 Day for Kitted / Consigned assemblies. We believe that Time to process is key and with our highest level of exceptional Quality we can focus on our mission by providing on-time delivery every time! When you require a custom solution integrated to your requirements, we are here to serve you when you need us.
Dimation reserves the right, in its sole discretion, to suspend or cancel orders or portions of an order, at any time and without notice, in order to comply with valid legal process or governmental request (such as a subpoena, statute, or court order).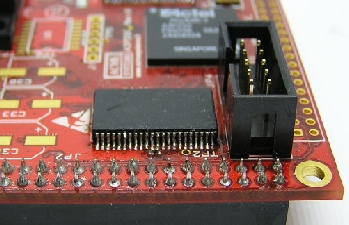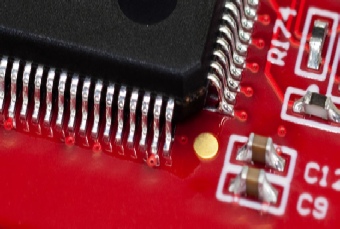 Turn-Key Proto Service
WE BUY THE PARTS!
Turn Times
1 Day, 2-3 Day, 5-7 Days (ARM)
Qty
1- 250
Consigned Proto Service
YOU PROVIDE THE PARTS!
Turn Times
1 Day, 2-3 Day, 5-7 Days (ARM)
Qty
1- 250
Short Run Assembly
We March to YOUR DRUM!
Turn Times
2-3 Weeks (ARM)
Qty
Customer Specified
Placing an order for Quik-Turn™ individualized specialized service
is very simple and easy to do. After you have received your Quote and want to schedule the job, just place your PO with Orders@dimation.com, verify confirmation and we will do all the rest. Its that easy and depending upon how fast you wanted us to quote it, it should be there right on time. That's our Guarantee!


Request your Quote Provide us with your BOM, Assembly Drawing, Gerber's and CAD file. Let us know if you require Leaded or Lead Free solder. Consigned or Turn Key, level of IPC-A-610 assembly (Class 1, II or III) you like us to build to. If not Prototype and AS9100 FAIR is required, we will quote with Lot and Date Code Tractability and Distributor CofC's,. Most important we need to know how FAST you like us to build your assembly. Pleas pick from the following options. 1 Day, 2-3 Day, 3-5 Day 5-7 Day and up. Last but not least we need to know if your assembly is ITAR.
Confirm and Place your Order Provide us with any updated files, BOM and any Special Instructions you may have regarding the assembly build. If a new Customer, please fill out our Customer Information form and provide us with your Bank and Trade Information. We will also require references at that time as well. We will build to the Quote options you choose. Please Provide us with Payment info. We also provide Visa, Master Charge and AmEx for your convenience.

Component Sourcing Please provide us with your KIT at yore earliest convenience. If you are ordering the FAB's your self, please have the KIT to us before the boards arrive so we can start building the same day the raw boards arrive. If we are purchasing the components we will Prep the KIT as soon a the Parts arrive and we will start building shortly after we receive them.
Express Delivery We will provide either Over Night Shipment of your finished assemblies if out of State, courier or personally deliver if local. We also provide walk-in while you wait service for those who require special modifications to the finished assemblies after debug and test. We know how important your assemblies are and for those who require special tweaks to the design, we are here to make that happen as fast as our Walk-in Service will provide.
Printed Circuit Board Assembly Services Capabilities (PCBA)
PCB Assembly
SMT and Through Hole

Simple to very complex PCB assemblies

Single sided and double-sided PCB assembly

Capability to handle virtually any device including all types of BGAs, CGAs, QFNs, DFNs, CSPs and SONs
We provide manual, auto assisted and full auto assembly using state of the art assembly equipment
State of the art equipment including automatic Mydata Pick & place, Metcal BGA rework and Focalspot X-Ray equipment, Heller Reflow Ovens etc.

Optimized reflow processes to better protect the PCB laminate and Components from temperature excesses and achieve highly reliable solder bonds.
We offer value added assembly services, were like the Jimmie Johns of the Electronic Assembly world, " So fast WEFLP4U!"
Quik-Turn to standard turn times for assembly – from 1 day to standard 5 or 10 days or scheduled turns

Small to medium volume to production level quantities.

Assembly with customer-supplied parts

(consigned assembly)

or with parts procured by Dimation (turnkey assembly) or a combination of the two

Every Assembly build is Blue Printed and color coded for a Process oriented high quality assembly and repeatability

We follow ESD Standards per ANSI/ESD S20.20

We excel in On time delivery with total customer service
Assembly Rework including BGA rework and modifications
Rework performed per customer needs - Simple to Highly complex and insanely creative

BGA rework / modifications using state of the art Metcal BGA rework stations equipped with Focalspot X-Ray machine.

BGA Reballing services are also available for BGAs that are removed and are required to be remounted.
ROHS Compliance Services
We offer ROHS compliant assembly services

We provide a path from existing Tin-lead solder assembly to ROHS compliant

We offer ROHS design conversion services from BOM modifications to Board level modifications as required by the customer
Turnkey Assembly and Consigned Assembly (both available)
Provide your components as a kit (consigned), or we can provide Turnkey assembly, i.e., Dimation can source the components.

We can source components from any vendor / component manufacturer / component distributors world wide

We have great relationships with component suppliers

Remove all the customer's pains in sourcing components from various vendors, in planning leadtime issues, and in kitting.
Testing Services
Optional Testing of PCB assemblies per customer requirements can be provided but at an extra cost.

We also offer a complete Engineering Services Test Plan if required.
Design for Manufacturability (DFM) feedback
If you are interested in a Quote, please refer to our Quote Request page or send email to
weflp4u@dimation.com
or call
(952) 746-3030
Kitting Guidelines for Components
If you will be providing the components (consigned assembly kit) per the quote you have requested, at the time of placing the order please send us the components for assembly.
Please refer to our requirements for kitting of the components.
1) We require extra components for assembly attrition as follows:
Discrete SMT passives:
0201 package size: 20% extra, subject to a minimum of 100 extra.

0402 package size: 20% extra, subject to a minimum of 70 extra.

0603 package size: 10% extra, subject to a minimum of 50 extra.

0805 package size: 10% extra, subject to a minimum of 20 extra.

1206 or larger package size: 10% extra, subject to a minimum of 10 extra.
Active Devices:
10% extra for devices costing < $1.50 ea, subject to a minimum of 1 extra.

5% extra for devices costing between $1.50 to $5.00 each, subject to a minimum of 1 extra.

1% extra for devices costing > $5.00 each, subject to a minimum of 1 extra.
Thru-Hole devices:
5% extra for devices costing up to $5.00 each, subject to a minimum of 1 extra.

1% extra for devices costing > $5.00 each, subject to a minimum of 1 extra.
Hardware items (screws, nuts, washers, etc):
2) Insufficient attrition will be construed as parts shortages and my impact delivery.
3) SMT components shall be in reels / continuous tapes (minimum 6" long) / tubes / or trays.
4) Through-hole (DIP) ICs shall be supplied in trays or tubes or tapes.
5) All consigned parts must be shipped to us in a properly kitted form (each line item of BOM in a separate bag, properly marked for identifying the component unambiguously).
6) Kits for multiple jobs must be in SEPARATE BAGs identified by appropriate assembly order number.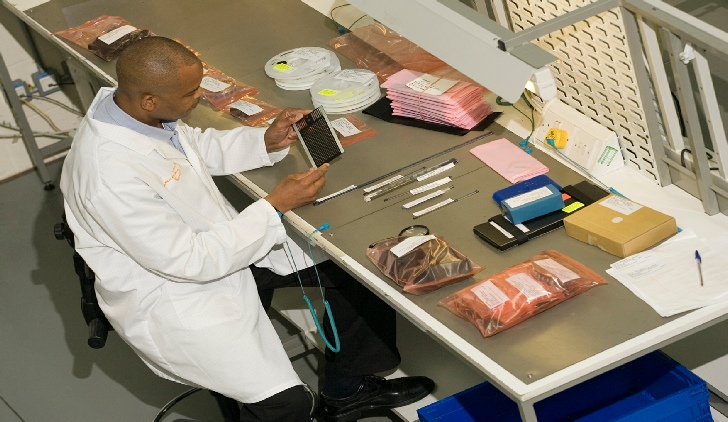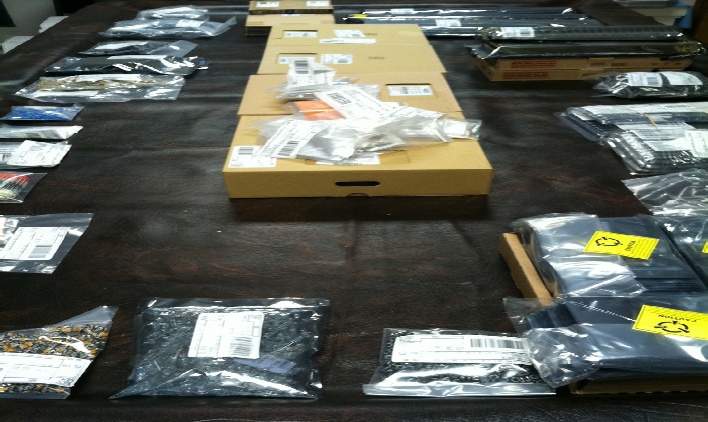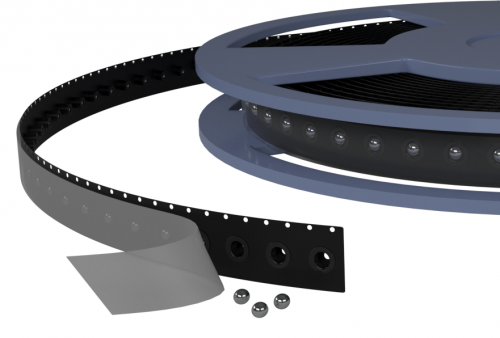 Need your board assembled?
Call us now and let's get started!